Now globally distributed through Ingram!

New! Book 6 Presale
Get your copy of Grace's latest book! Everybody Loves Grace: A True Story of Grace's Adventure to Washington, DC offers insights into aging with grace. 
More Everybody Loves Grace Books
Hi! My name is Grace.
Welcome to my site.
I am glad you are here because I love having visitors, whether it is in real life or on the Internet.
I am over 10 years old and live with Mommy in Colorado. That is a state in the western part of the United States. It has lots of mountains with days of sunshine and days of snow. One of my favorite things is going to our friend's house in the mountains.
The way I see it, life is an adventure.
I have had a lot of adventures in my life. You can read about some of them in Everybody Loves Grace, books 1, 2, and 3!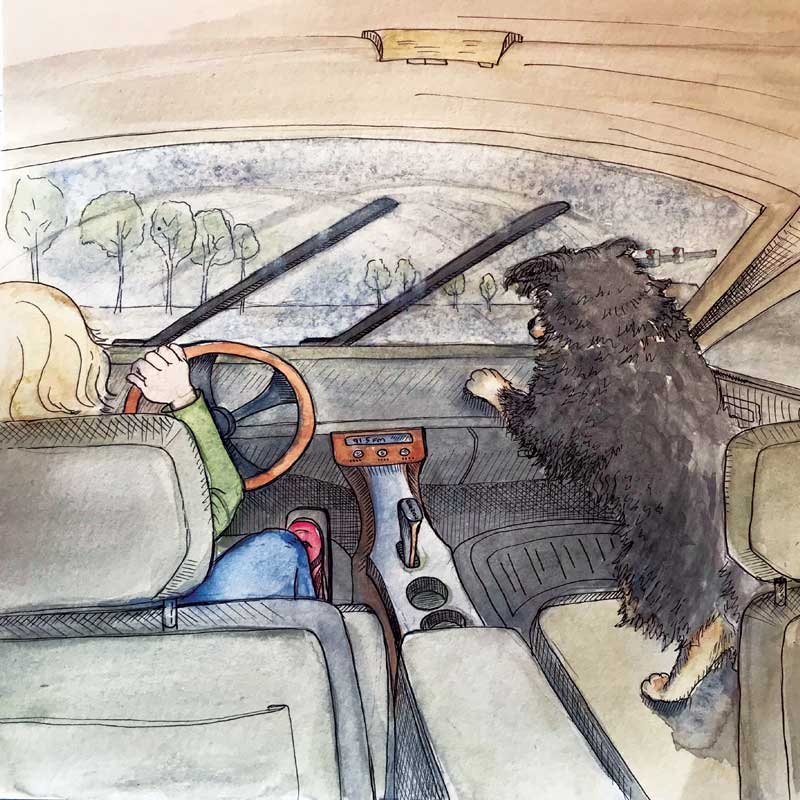 Loving people is another one of my favorite things.
Everyone needs love. I look into the eyes of every person I meet so they can feel the love I have for them. They like to pet me, and I like it too. And sometimes, I give them my paw to say hi.
Even when I am not sure what will happen next, I find the fun and the good in everything I do and in everyone I meet. It certainly makes life more interesting!
Please join me on my very first adventure.
Sign up to get the first chapter of my first book for FREE!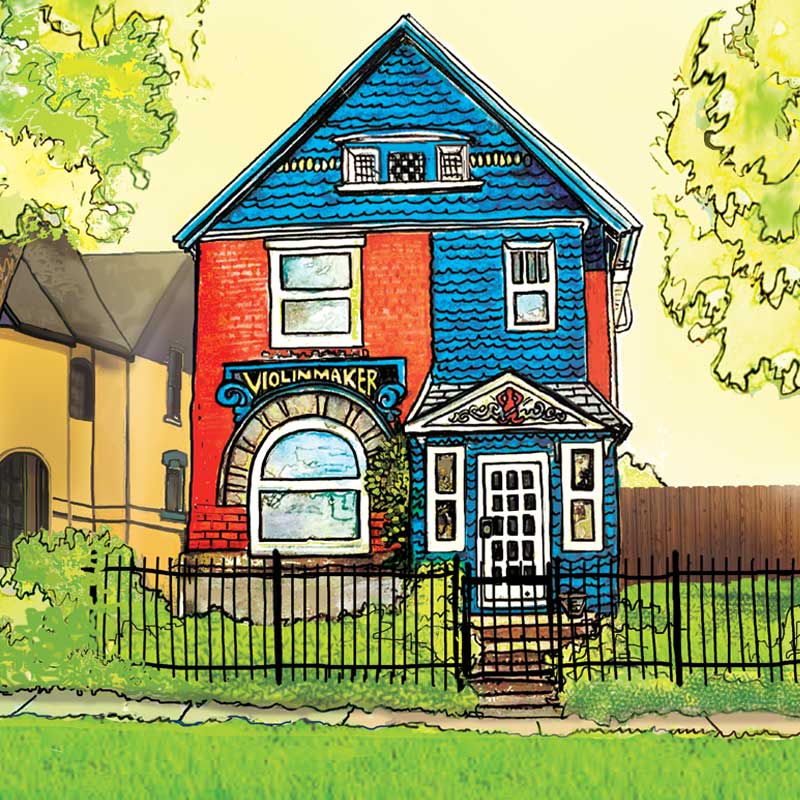 A special dog. A heartwarming story.
What's New with Katy and Grace?
Mommy and I haven't been on a road trip in a while so I asked Mommy if we could go back to Santa Fe, New Mexico.  I thought it was a good idea because the drive is only six hours and I wanted to explore the great sniffs I talked about in Book 2.
It's been fun being here and I remember so many of the sniffs.  The other day, we walked around the Santa Fe Courthouse and sat under a tree and enjoyed the breeze.  While we were there, I got to meet a special woman named Ida who is 91 years old.  She was so happy to spend time with me!
Then the other night, Mommy asked if I wanted to lead our walk.  I took Mommy along the Santa Fe River, around the Santa Fe Plaza and by the Loretto Chapel and Cathedral of Basilica of St. Francis of Assisi.  I remembered what fun we had when I visited last year.
Mommy and I walked for a long time and came across a music festival going on in the town square.  We sat under a tree and listened to a woman sing beautiful songs while she played her guitar. There was a young boy from Texas listening to the music and he stopped to pet me. He couldn't believe my breed, Finnish Lapphund, herds reindeer!
I wish you could be here with me.  It's been fun to be on the road again.
Lovingly, Grace
The super-soft and cuddly Grace plush is available for free with the purchase of the 5-book series for a limited time.
We often receive feedback that the Everybody Loves Grace books bring adults and children together in conversation. "Katy, it's such a great way to connect with my grandkids. We have fun talking about all the places of adventure and the emotions that come up with the life lessons presented in the books."
Now you can add the super cuddly Grace plush to your reading time. The 5-book series with plush is $49.95 plus shipping.
With Love, Katy and Grace
---
Grace is the heart of each book in the Everybody Loves Grace series. You can now have your very own Grace as a super-soft, cuddly, plush toy with soft black fur, brown eyes, little black nose, and her trademark tan eyebrows and red heart collar!
Just one word of warning. The new Grace plush is snuggly and soft just like the real Grace. Once you start holding her, you may never let go!
Thank you to our friends who have patiently waited for the Grace plush to become available. We are super excited to have them available for purchase. Don't miss our special promotion with free shipping now through August 15, 2021.
My mommy is traveling which means I get to stay home by myself. Well, not really by myself because Mommy always makes sure I have someone special to stay with. Did I tell you Mommy is starting to speak about leadership topics? She used to speak about leadership when...
I had a lot of fun in Santa Fe, NM and I was also happy to come home. While I love being on the road, I also love sleeping next to Mommy's bed at night and the familiar routine I have at home. You'll get to read more about this in Book 6. I also love it when I run...
Follow Grace on Instagram!
@everybodylovesgrace_books