Books now globally distributed through Ingram!

Grace is getting ready for a new chapter in life—we're moving to Virginia! It's a big change and we're excited for new adventures. You can now enjoy all of Grace's past experiences through this sale on the book series. Get all 6 books for the price of 5.
Read about all of Grace's past adventures with this full bundle sale
Everybody Loves Grace Books
Hi! My name is Grace.
Welcome to my site.
I am glad you are here because I love having visitors, whether it is in real life or on the Internet.
I am over 10 years old and live with Mommy in Colorado. That is a state in the western part of the United States. It has lots of mountains with days of sunshine and days of snow. One of my favorite things is going to our friend's house in the mountains.
The way I see it, life is an adventure.
I have had a lot of adventures in my life. You can read about some of them in Everybody Loves Grace, books 1, 2, and 3!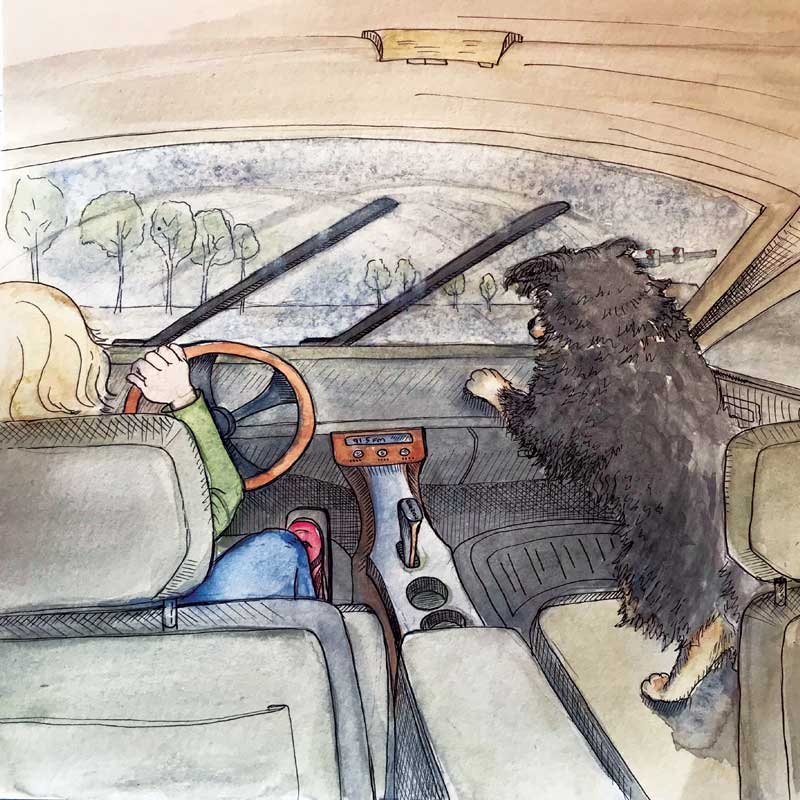 Loving people is another one of my favorite things.
Everyone needs love. I look into the eyes of every person I meet so they can feel the love I have for them. They like to pet me, and I like it too. And sometimes, I give them my paw to say hi.
Even when I am not sure what will happen next, I find the fun and the good in everything I do and in everyone I meet. It certainly makes life more interesting!
Please join me on my very first adventure.
Sign up to get the first chapter of my first book for FREE!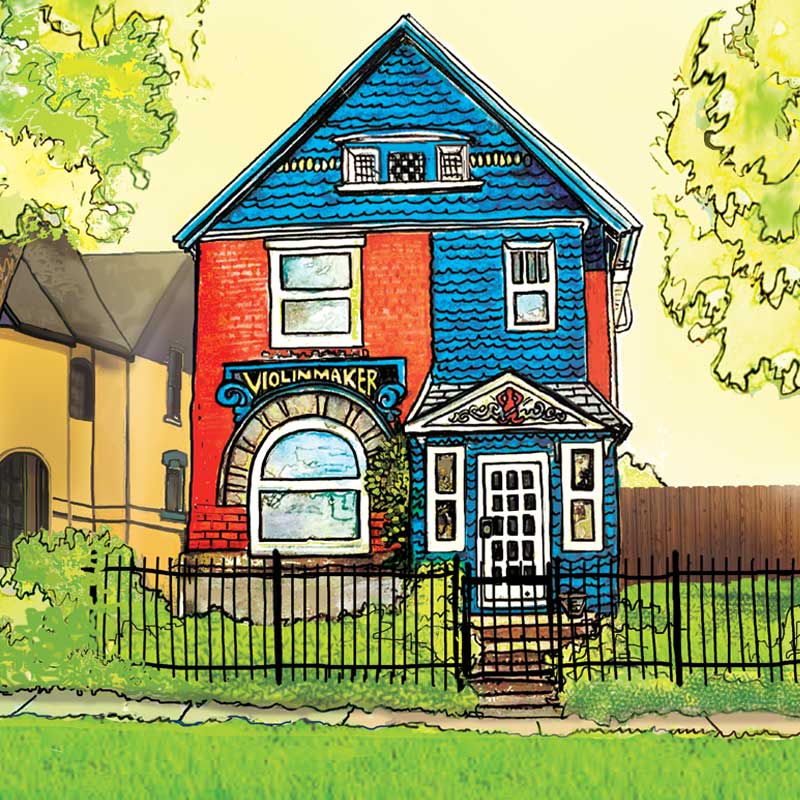 A special dog. A heartwarming story.
What's New with Katy and Grace?
My mommy has an amazing team of people who help her publish my books. I think it's time I start telling you about them.
Megan has been with us since the very beginning….she is the graphic designer who designs each book cover and places Susan Lavalley's illustrations in the perfect place.
I want you to meet Megan and her sweet daughter, Julia. They recently placed my books in their neighborhood little library so others can share in my life lessons. I like to tell people how simple acts of kindness can change people's lives.
I'm so grateful that Megan and Julia are on my team! Lovingly, Grace
Everybody Loves Grace: An Amazing True Story of How Grace Brings Love to Everyone She Meets was recognized with the NYC Big Book Awards Distinguished Favorite in the Children's Motivational category.
I'm not sure why my books are so special, but I have a strong hunch it has to do with the wonderful illustrations drawn by Susan Lavalley and the wonderful people in my life.
This is exciting news just as Book 6, Everybody Loves Grace: A True Story of Grace's Adventure to Washington, DC is coming off the printing press!
My goal in all my books is to convey the importance of simple acts of kindness. They make a difference and they change people's lives.
Lovingly, Grace
I'm excited that Everybody Loves Grace Book 6 is about to be released. The printer is hard at work and the books are on the presses.
I thought I'd share a little bit about my new book. It offers insights into Aging with Grace. Through Mommy and me, lessons are discovered throughout the book about the importance of going at your own pace and knowing it's okay to accept help from others. You'll also learn there's no place like home.
I hope you'll order your copy of Book 6 now.
CLICK HERE FOR A LINK TO MY PRE-SALE!
Lovingly, Grace
We are so blessed to have each of you in our lives supporting the Everybody Loves Grace series and all the books are doing to impact lives. Thank you, we absolutely love the feedback we received from children and adults alike throughout the year! We wish you a Merry...
Remember I mentioned teamwork in my last blog? A very important person on my team is Susan Lavalley. She creates the beautiful illustrations for the Everybody Loves Grace books to include the covers and inside of each book. When Mommy writes my stories, I let her know...
Follow Grace on Instagram!
@everybodylovesgrace_books